Wednesday, April 24, 2013
BotQueue v0.3 - Now with Webcams, Pausing, and More!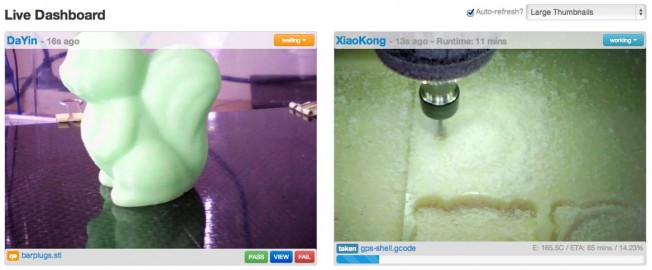 Coming quickly on the heels of the last release, the latest v0.3 release of BotQueue adds some really exciting new features that make it much nicer to use. The coolest new feature is webcam support. The client can now upload pictures of your machine while it is printing and show it on the BotQueue.com website. This means you can watch and control your bot from anywhere you have an internet connection using any device you want - computer, laptop, smartphone, or tablet.
Read more about it on the
release post
or head over to
BotQueue.com
to try it out. Works great with RepRap printers. 100% open source guaranteed.